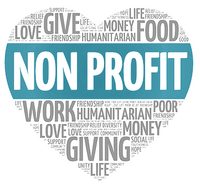 Making The World A Better Place
We are a company that believes that doing good does not need to be difficult. It does not need to be just for those who have the time, the money, or the conviction. We believe that everyone has the potential to make a positive impact on the world. Our mission at Support A Cause is to make it easy for people to contribute to making the world a better place while they continue living their lives.
When You make a purchase, you are supporting Non-Profit Organizations and supporting American Small Business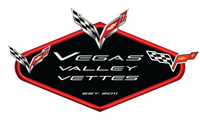 Vegas Valley Vettes
The purpose of Vegas Valley Vettes is to conduct the activities of a social club for persons having a common interest in the appreciation and use of Corvettes. The Club is intended to promote Friends, Corvettes, and Fun.
Regular membership shall be open to any person who owns or leases a Corvette, and their spouse or partner.
Associate membership is available for current or previous members of Vegas Valley Vettes, and their spouse or partner, who no longer own or lease a Corvette.
Membership is without regard to race, gender, religion, or
ethnicity. The membership term is for a period of one (1) calendar year, after which membership must be
renewed.
Shop Vegas Valley Vettes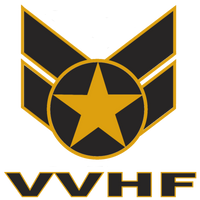 Vegas Veterans Hockey Foundation
The Vegas Veterans Hockey Foundation is a local non-profit organization that serves to bring military veterans and their families together around the game of hockey. It's members represent all branches of the United States armed services. The Foundation looks to not only positively impact it's veteran and active duty military service members and the local veteran community but also their families, as we know first-hand the commitment and sacrifice that our military families have to endure to ensure the defense of our nation.
On the ice the VVHF looks to create a safe and supportive environment that attempts to recreate the bond and camaraderie that so many military members miss once leaving military service. The positive environment fostered by the VVHF can be therapeutic for our veterans.
Off the ice the VVHF is committed to providing as much positive impact to the local Las Vegas community as possible. Our efforts are not only focused on the local military and veteran communities but on the community as a whole. We look forward to partnering with local establishments to conduct charity fundraising events for local charitable organizations.
Shop VVHF NOW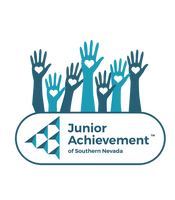 Junior Acheivement Of Southern Nevada
Our mission is to inspire and prepare young people to succeed in a global economy. At Junior Achievement of Southern Nevada we provide hands-on experiential programs that teach children in the Clark County School District the key concepts of financial literacy, work readiness, and entrepreneurship. Our programs support Nevada State standards, as well as help educate and strengthen the future workforce of our community!
Shop Junior Achievement Now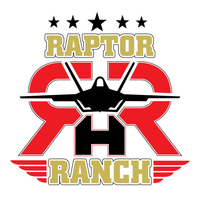 Raptor Ranch
Operation Bravo Zulu (Raptor Ranch) is a 501(c)3non-profit organization. We have been evolving from helping veterans and troops returning from war, to assisting a large percentage who now have not gone to war or seen combat.
These are Veterans, Guard & Reserve from ALL generations, not knowing where to go, who to reach to and what to do next, having fallen through the cracks.
Because of this huge gap in critical services, we have created a central hub, a one "START" shop, the Veterans Transition Resource Center. Providing easy access to the resources, services with additional programs without waiting or maneuvering through the bureaucracy and red tape, to get the help our men, women and their families so desperately need.
Shop Raptor Ranch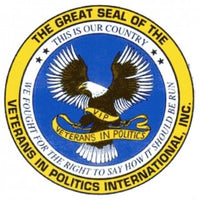 Veterans In Politics
To educate, organize, and awaken our veterans and their families to select, support and intelligently vote for those candidates whom would help create a better world, to protect ourselves from our own government(s) in a culture of corruption, and to be the political voice for those in other groups who do not have one.
We address the future of politics as warriors and juggernauts, poised as the political 'sword of Damocles' in the body politic, acting in a combative rather than reactive capacity.
 Through a stringent evaluation process, Veterans In Politics, International, Inc. openly interviews, selects, then endorses political candidates.
 Chosen candidates are publicly presented the VIPI endorsement, then promoted by VIPI membership.
 These procedures are conducted to ensure that only people of the highest quality of character occupies our elected seats, and to obtain the VIP mission statement.
 We continue to fight for the freedom our country, to uphold our vow to protect and defend our Country and our United States Constitution,  beyond our military service.
Shop Veterans In Politics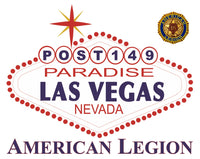 American Legion Post 149
The American Legion is built on a promise from men and women who swore with their lives to defend and protect the United States through military service. The promise begins at enlistment, grows through training and discipline in the U.S. Armed Forces and continues after discharge, as veterans in service to community, state and nation.
In times of crisis, The American Legion steps into the turmoil and fights to provide needed assistance for others. 
The American Legion Paradise Post 149 is duly incorporated as a non-profit corporation for public benefit, in accordance with Nevada Revised Statues, Chapter 82.021, and is recognized by the American Legion National Headquarters as a tax-exempt entity under IRS Chapter 501(c)19, (Group Exemption 0925), with documentation on file. Any information to the contrary is erroneous and should be ignored.
Shop Coming Soon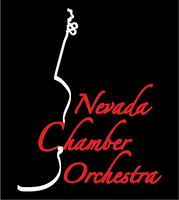 Nevada Chamber Orchestra
"The Nevada Chamber Orchestra is committed to building musical and cultural awareness in Las Vegas and communities abroad."
The 44-piece orchestra is drawn from a talented, experienced, and versatile pool of musicians, many of whom hold influential performance and teaching positions throughout the Las Vegas valley.  NCO repertoire covers a wide range of chamber music from Baroque to Modern, as well as holiday tunes, patriotic and pop songs, and traditional favorites.  NCO break-out concerts focus on smaller chamber works, such as string quartets and piano trios. As part of the goal to interact with audience members, a meet-and-greet with the orchestra is a staple after each concert, and there are often educational components included which foster a dialogue with the audience and create an approachable environment. NCO partners with Sin City Opera and Lan Tian Chinese Center, and will continue to seek collaborations with local arts organizations. NCO is a 501(c)(3) non-profit.
Shop Coming Soon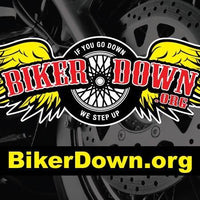 Biker Down
Chapters in Colorado, Nevada, Arizona and Florida
We help riders Nationwide
BikerDown is a non-profit organization that was established in 2011 with a mission to assist motorcycle accident victims. BikerDown provides emotional support to family members of injured or killed riders, medical equipment and even financial advice to help victims keep creditors at bay as they recover.
Every biker has a story about a friend or loved one who went down. Most can tell you about a biker whose life was changed forever due to injuries, loss of a job, or even loss of a home. BikerDown aims to minimize these losses and help riders and their families manage whatever changes come their way after an accident.
Shop Coming Soon